What is The Rythm of
Life Tour?
Hello and welcome to the Rhythm of Life summer week, some of you may be wondering what is the Rhythm of Life tour is all about?

Some fifteen years ago Jeff Jones, international medium from Wales, held what is termed a one-week summer school which was held in the in the heart of Cardiff which is the capital of South Wales UK.

The idea behind the Summer school was to create a week whereby spiritually like minded people could come together for a week of true spiritual togetherness. The week would offer Education, Training, development, lectures workshops within all aspects mediumship, along with of course lots of social fun and activities.

The week welcomes everyone who wishes to learn more about life, themselves along with the many different aspects of Mediumship. The program is carefully designed to help all levels particularly the complete beginner who is starting out looking for their spiritual self/path, or even if one is looking for a true sense of belonging.

After the first five years of the summer school celebrating its success, it was decided to host the school in different countries and the theory behind the idea of visiting different countries and cultures is simply linked to Karma and our past heritage. It was felt that touching the different lands and its energies would in fact enhance the mediumship of all students.

Even though the school was hosted in Wales for some years, the Rhythm of Life Tour had the pleasure of visiting other countries such as England, Germany, Spain and Sweden. Many of those who attended the week became regular visitors to us and many continued joined us every year.

All our guest had some very deep spiritual insights and experiences which are etched in their hearts forever. Some said they were so deeply touched and moved by their complete experience from Wales and the memories will never would be forgotten.

However, the school decided to take a break for a short time and this was down to Jeff and his extensive travel and work. In 2015 some of our old friends have taken the time to get in touch with The Academy of Excellence asking if Jeff Jones could create such week again? Jeff, of course gave the idea a lot of thought and whilst he was thinking about it, all the fond and happy memories came flooding back to him and he has decided to start up the
summer retreat/school once again.

We started RLT summer Retreat in 2018 and it was hosted at Marholmen Sweden and 2019 was also held at Marholmen and was eqyually sucessful. We hope that this is the beginning of many(summer retreats) to come.
Looking forward now to 2021 and when this amazing exciting week will move to Wales.

The Rhythm of Life - Summer Retreat 2021 will take place, right in the very heart of Cardiff and the magical capital of Wales. We have carefully brought together a Welsh team of Mediums/Lectures. The Academy of Excellence is very happy to offer all our guests a wide range of lectures, which in turn will help to stimulate "mind, body and spirit" along with development within all aspects of mediumship.

Welcome!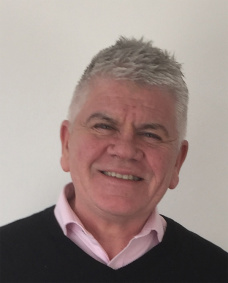 "We are all spiritual beings first, having a physical, material experience"

Taking a philosophical approach into looking a little deeper into the above quote,would bring also a reminder to any truth seeker that

" We are a spiritual being first having a physical experience"

The Rhythm of Life Tour has celebrated many years of success and its focus is placed upon bringing all spiritually like minded people together from all walks of life. Together the week allow everyone to celebrate their Spirituality, Uniqueness and most of all our true Individuality.

By the very fact that we were all created out of universal love, simply means that we are all "Spirit/Spiritual" therefore this special week will attract all those with a spiritual appetite. It will give everyone the possibility to explore and develop from a personal, spiritual and mediumistic perspective.

Over the years we have truly become aware of how important it is to have such a week! By organising "A spiritual/ journey" means that it is not only to bring like minded people together, it will of course bring many new experiences on an individual level.

Through training, education and development within the different levels of the phenomena and mediumship, we hope to inspire each individual to find their inner potential and form, and this will leave them with everlastings positive memories for their life and future work.

Creating a spiritual meeting place such as this, we also look forward to future weeks in the coming years. To bring personal/spiritual togetherness offers many the opportunity to explore who we "really are" Regardless of what level you may be within your personal/spiritual development or mediumship…