Let us introduce our amazing and fantastic team for
WALES 2021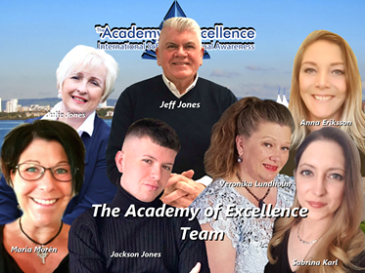 Jeff, Julie, Veronika, Jackson, Sabrina, Maria & Anna are your team.
We extend a warm welcome you all and to this magical week the Rhythm of Life Tour. We are here to help you with signing on, bookings, and to give tips & advice if needed.
Program
24th - 31th of July swe / eng
7th - 14th of August ger / eng
28th of August - 4th of September eng

Dear friends and Guests
It is important for us to point out that The Rhythm of life web page is set up in three languages, English, Swedish and German
Therefore, each page will present its own program, Schedule & Teachers in its own Language, i.e. The English page will present its incredibly unique program and the week will commence 28th of August - 4th of September.
Therefore, the Programme and the Teachers will be different on the other weeks, i.e. The Swedish week has its own program schedule and Teachers and so does the German week.
We must point out that if you cannot attend the English week for example, you may wish to join one of the other weeks and we will try to accommodate you. However, do remember that both Swedish and German weeks will have a full translation, and this is going to slow things down slightly!
If you are interested in one of the other weeks, please check out page by clicking the right flag. If you do not speak the language, please use google translate. We are very much aware that it is not always the most perfect translations, but we are sure you will get a picture of its contents.
If anything is not clear or if you have any kind of questions, please do not hesitate to contact us, and we will do our absolute best to help.
Jeff Jones & Team

The Rhythm of Life Tour (which is a branch within the Academy of Excellence) has just celebrated its second year at Marholmen, Sweden 2019. On the back of this great success, we have decided that the (RLT) will return back to its roots, which is Cardiff - the Capital of Wales - for 2021!
This is exciting news because the "RLT" is coming back Home to where it all began some fifteen years ago!

The week consists of Education,Training and Development within all aspects of Mediumship. Jeff Jones has carefully selected a Team of Teachers, Lecturers, Mediums for the week. Each of them specialises within their own expertise and we know that they will bring knowledge and experience which can only enrich and inspire you.

Within our carefully planned Programme, we have given a lot of thought with regards to the Beginner up to the Graduate. Therefore we feel that there is something for everyone, whatever your level of Development may be!
So all are Welcome!

Although the week revolves around the Phenomena of Mediumship and Healing, there is still a varied range of topics for everyone to embrace, which will give each individual a wealth of experience, so that everyone can go home with their very own "Treasure chest" which we hope will be etched upon the Soul's Memory!

Here you can read more about WHAT this fantastic week offers:


The weeks program will be.

Our education program will start every morning at 10 am to 5pm. There will be lectures, workshops, training and development taken by experienced and qualified Welsh Mediums/Teachers.

Please note that even though we are presenting our teachers and the program, because of the circumstances and situations we are living in it may be subject to change.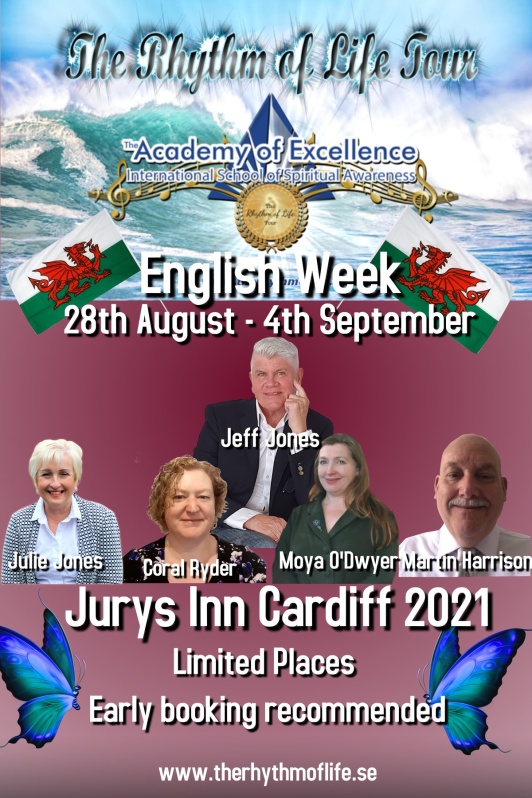 Day program
This is the planned program for the english week
Saturday the 28th of August Travel day Welcome meeting 5 pm
Sunday the 29th of August Program 10 am - 5 pm Medium Coral Ryder
Monday the 30th of August Program 10 am - 5 pm Medium Moya O'Dwyer
Tuesday the 31th of August Program 10 am - 5 pm Medium Martin Harrison
Wednesday the 1st of September Program 10 am - 5 pm Medium & Psycologist Julie Jones
Thuresday the 2nd of September Program 10 am - 5 pm Medium Jeff Jones
Friday the 3rd of September Program 10 am - 5 pm Medium Jeff Jones, Moya O'Dwyer & Martin Harrison
Saturdaydag the 4 th of September Travelday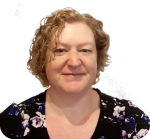 Coral Ryder / Spirit with in Art
​​​​​​​
Corals day/workshop will touch upon spirit art in its varying forms but will mainly focus on the creation of spirit portraiture.
Are you drawn to spirit art? Ever wanted to know more? Always wanted to give it a go but do not think you can draw?

Spirit art is a wonderful way in which to explore your mediumship and you do not need to be a trained artist in which to start that journey of self-discovery.
No-one can guarantee to make you a spirit artist in just one workshop. What I can do is give you an insight into spirit art in its varying forms and how we perceive it. This workshop is aimed at giving you the foundations of spirit art so that you have a better understanding, giving you the opportunity to discover the spirit artist within.
Moya O'Dwyer / Soul to Soul

Moya's will carefully guide each one of you into using your Soul faculties. This will in turn help you to deepen our connection to Spirit. Recognising there are no two fingerprints the same tells us, that there no two mediums/channels the same which makes each one a unique instrument.

So, the day will be focussing upon finding your individual, unique way to experience Spirit. Find out how your mediumship can heal and transform.
all levels welcome.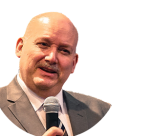 Martin Harrison / Meeting your Spirit Guides: Connecting, trusting & Working

Martin, through his vast his knowledge & experience will carefully guide each one of you into your own level of mediumship. He will also help you to learn how to connect with your guides who are working with you and through your mediumship.

As the day progress, you will learn how to differentiate the different levels of vibration of the incoming energies of the Guides who are working so closely with you. Once your connection is made, Martin will help you to trust and work with the information given!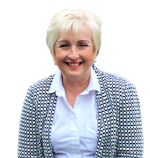 Julie Jones / Psychology into Mediumship

Julies Day/workshop will be working with client centered mediumship through creating a therapeutic atmosphere within a safe framework. The focus will be on the relationship between the Medium and the Client!

The importance of self-awareness is central to this workshop and understanding boundaries is key to the helping relationship.
Julie will give you various tools to assist you in your client work building the bridge between the Phycology and Mediumship.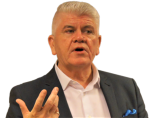 Jeff Jones / The Altered state of consciousness

Jeff has over fifty years of experience working within all aspects of both Mental Mediumship/Physical Mediumship. As we all know all forms of Mediumship requires an altered state of awareness & consciousness!

There so many tools available to us within mediumship and it is important to explore your true Mediumistic potential!
Therefore, this experiential day will be about exploring your individual Mediumship through the altered states of consciousness that is required within the different forms of mediumship. We will be looking and exploring the Trance potential along with Physical Mediumship!
Friday 3rd of September
Jeff Jones / Moya O'Dwyer / Martin Harrison
Pushing the Boundaries

Mediumship is and should always be progressive development right!
With this in mind your Mediumship needs to grow therefore, it is important for everyone to be able to be creative and the only way that we can do this is by us having confidence with who we are and how our mediumship is functioning through us as an individual.

Stepping outside the "box" will allow you to experiment within all the different levels that are available to you!
The team will assist everyone by each of you exploring your mediumship and abilities through being creativity!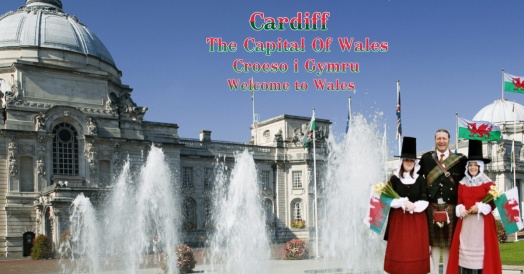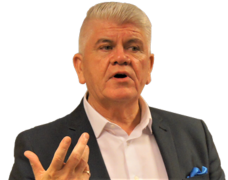 Jeff Jones - CEO The Academy of Excellence.
Jeff, through his extraordinary work as a professional Spiritual Consultant/Medium, it has naturally placed him on an international platform for over thirty years.

During those years, Jeff has been invited into eleven different countries where he has been able to demonstrate his incredible Mediumship along with Teaching and lecturing upon the subject of the phenomena of mediumship.

Jeff has more than 50 years of experience and he is one of the most respected mediums of our times which means he is one of the most sought-after Medium/Teachers in all Europe.

More information about Jeff; jeffjones.se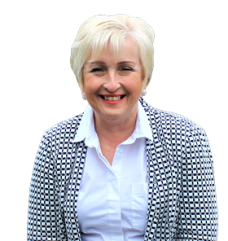 Julie Jones - Is a Psychologist and Cognitive Behavioural Specialist, currently teaching Psychology at Cardiff University.
Julie has over twenty-five years on an International platform as a Medium, Healer ,Teacher & Author.

Her unique method of combining Psychology and mediumship brings all her clients change, hope, healing and most of all new prospective in how to maintain change!

Julie teaches all the Academy's students - Psychology into Mediumship, her work involves creating bridges between the psyche and mediumistic potential along basic counselling skills in how to keep safe within your own sensitivity.

More information about Julie; The Academy of Excellence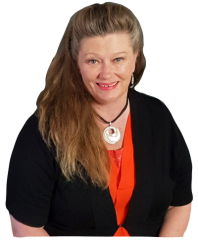 Veronika Lundholm - Interpreter
Retreat Hostess / Office Manager

Veronika Lundholm is The Academy's Office Manager and she is readily available to take your calls and answer any questions you may have.

She is a certified medium, as well as a Healer and Teaching Assistant in development, but during the week of the Rhythm of Life, Veronika is our interpreter during our swedish week and our hostess, and will be available to help and advise you with any issues that may occur!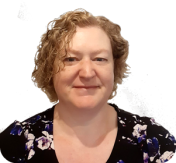 Coral Ryder is an International Medium, Speaker, Tutor and is the first Person to hold a certificate of recognition in spirit art (CSNU s, art).
Coral was born into a spiritualistic family and as she was growing up displayed an enormous sensitivity and awareness of spirit.

In 2005 Coral received a message from the spirit world asking her to put down what she was doing and to draw.
(It is most important that we point out here that Coral is not a trained artist!) Coral followed her heart and the message, and took Pencil to paper and with spirits help began to draw!
By forging this bridge with the spiritual world and those who work with her through her Mediumistic work. And through time, practice and trust in her spirit team, the spirit world was able to draw even closer to Coral and with spirit guiding her hand she developed the ability to draw spirit portraits reuniting people with the faces of their loved ones.

Coral really enjoys the Teaching side of her work; she enjoys inspiring people who attend her workshops to explore their own potential, encouraging them to take the next steps within their mediumship. Coral over the years has gained a vast knowledge and a lot of experience working with varying aspects of mediumship.

However, Corals passion lays in Spirit and Psychic Art and helping others to discover the spirit artist within. Coral looks forward to The Rhythm of Life Tour along with meeting and working with you all.
Moya O'Dwyer is an International Medium, Teacher & Spiritual Counsellor. Moya was born in the beautiful Land of Ireland which is known as the Emerald Island.

Moya became aware of her Mediumistic gifts from quite an early age and today she has over 30 years' of experience which has brought her a vast Knowledge and understanding within all aspects mediumship and the Phenomena of Spiritualism.

Her work has taken her into America and to the United Kingdom where she now resides in the beautiful Swansea valley which is one of Wale's little Jewels that sits along the South Wales coastline.

Her greatest joy is the Teaching side of her work, and she is always readily available to help guide wherever she can to inspire those who are seeking a deeper understanding into the meaning of life and the life after.
Moya is very much looking forward to meeting everyone on the Rhythm of Life Tour.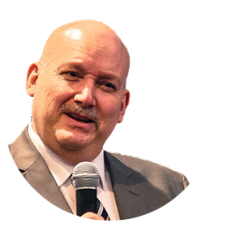 Martin Harrison, lives in the beautiful county of Carmarthenshire West Wales in the UK.
Martin has been aware of spirit from a young age and he had communication with his late great Aunt who passed over to the spirit world when she was only 11 years old in 1921.

Martin's has come from a long line of mediums, his Great, Great Grandmother was a Romany Gypsy, and both Great grandmothers were natural clairvoyants along with his mother who is still with us.

Martin studied at The Academy of Psychic and Spiritual Studies, in Swansea where he did most of his studies from there, he has achieved Diplomas in Mental Mediumship & Spiritual Healing.

Martin is an International Medium, Healer & Teacher and is very well-respected within the spiritual community. Martin finds an enormous joy and gratitude from the teaching side of his work; he teaches all aspects of Mental Mediumship and its Phenomena. Martin has gone on to inspire many Mediums & Healers to the platform & churches and he is most excited to be able to join us on the Rhythm of Life Tour in 2021